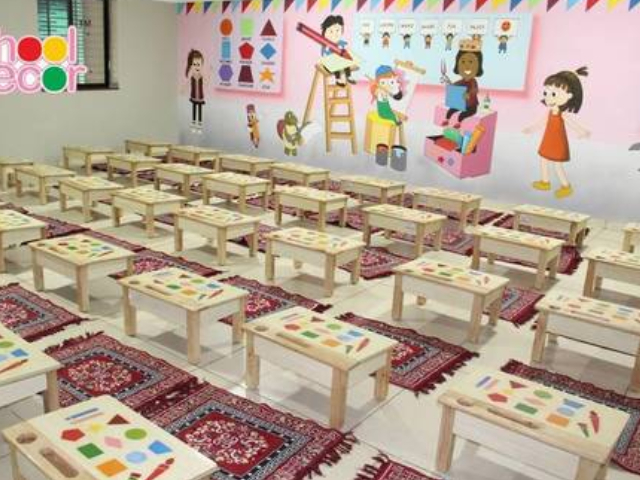 What Is A Rubber Wood?
Rubber wood is a low-cost wood that is lightweight. It is produced from the latex formed from rubber trees which is actually a raw material for natural rubber. It is also called as para wood or Malaysian oak and is widely used in Brazil due to the abundance of rubber trees in the Amazon region. It takes 9 years for a rubber tree to mature and start latex extraction. This will continue for thirty up years after which the tree will be cut and harvested to be used in the furniture industry. Experts in school furniture in Chennai recommend that rubber wood is an ideal choice to make classroom furniture.
Rubber wood has emerged as the most popular choice as an alternative choice of wood in the timber industry. Rubber wood is real wood which is moderately hard with medium texture, weight and density. It is similar to ash or maple. It is available in a variety of colours, finishes and grains which makes it a popular choice for kids furniture. Treated natural rubber wood will be durable and long-lasting for both indoor and outdoor use.
Benefits Of Using Rubber Wood School Furniture
Check Out – In the timber and furniture industry, rubber wood is considered durable and is ideal for furniture building. It has a score of 980 lbs which is a stable profile for a wooden material that can be used for a long term in all kind of season. It is actually softer than teak but harder than American cherry. It should easily provide you with a life span of fifteen to twenty-five years. Rubber wood is a by-product and hence it is relatively low cost compared to other wood. It is mostly used as an alternative to real wood for particle boards or medium density fiberboards.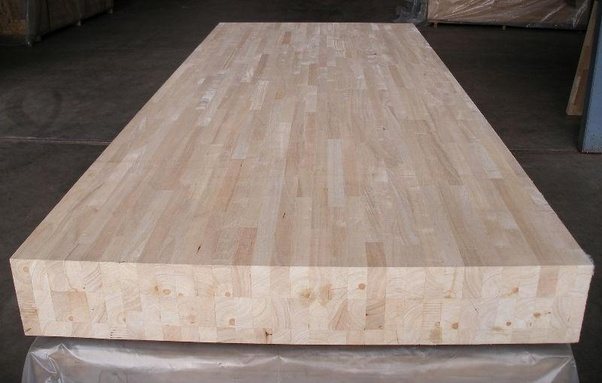 The cost of producing rubber wood is 30% less than the cost of producing other wood. It is an economical wood which can be used as an alternative in places where real wood is not required. Rubber wood is easy to handle and work. You can work with it using hands or power tools. It is ideal to make regular furniture as it is easy to clean and is stain resistant. Both machining and woodworking are easy on rubber wood. You can also saw, bore, tune, nail and glue.
Rubber wood is easy to mould and accepts paint well with a feed speed of more than 20m per minute. The wood is creamy and the drying process will make it darker. It can be made to have an appearance of oak, cherry or walnut. The grains will give a great, coarse appearance suitable for furniture. An acrylic primer needs to be used before you paint. An undercoat and two coats of paints will give a glossy finish. Rubber wood is fire resistant. It is subjected to lesser damage even if there is a heat source like a cigarette. Rubber wood is a sustainable product where the tree after it has completed its latex production is used in the timber industry. It makes good use of old trees and prevents the release of carbon dioxide from the rotting surface.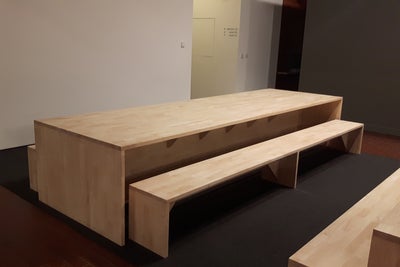 Using Rubber Wood In School Furniture
Rubber wood is water-resistant, anti-termite and mould resistant which makes it ideal for making school chairs, desks and storage spaces. It is a reliable hardwood that doesn't cost a huge budget for the school. It has the same solid surface like any other wood and supports quality joints. The versatility and suppleness make rubber wood easy to craft and innovate.
You can make space-saving furniture, cute shapes and vintage furniture. It is a tough material that can be used for making robust furniture. The rinse and grainy surface will make it less prone to shrinking and warping. Schools will bear less maintenance cost on classroom furniture as it is easy to clean and are stain-resistant. The chairs and tables made of rubber wood are lightweight and even students can carry it around to make space for other activities. Great furniture will keep the learning environment fun and interesting.